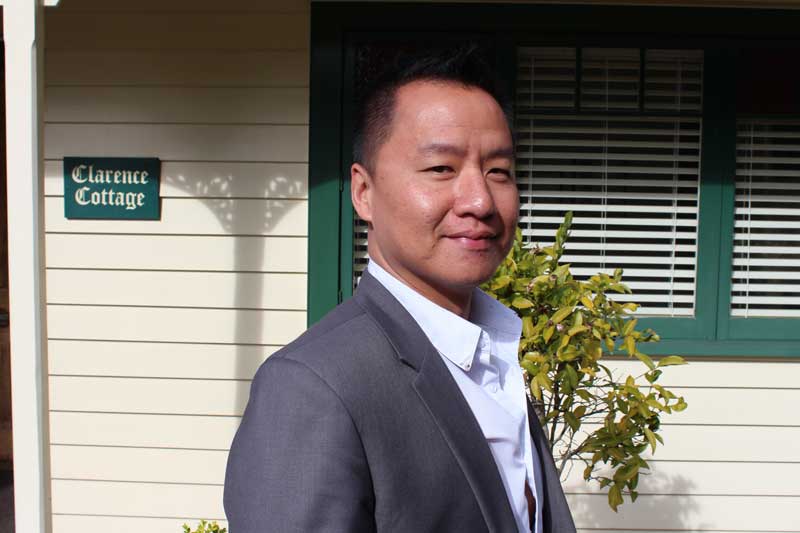 Linus is a New Zealand trained General and Colorectal Surgeon with special interest and training in minimally invasive surgery, colorectal conditions, endoscopy, and peritoneal surface malignancy.
Originally born in Taiwan, he moved to New Zealand in 1990 as a young teenager. He attended high school and medical school in Auckland. He worked as a junior doctor and surgical trainee in various hospitals in the North Island.
Following the completion of General Surgery training in 2009, he undertook two years of sub-specialty Colorectal Surgery training in the Gold Coast and Brisbane, with a focus in minimally invasive colorectal surgical techniques, and peritoneal surface malignancy. In 2012, Linus returned to Hamilton to take up a position of Consultant General and Colorectal Surgeon at Waikato Hospital.
His clinical interests include management of colorectal cancer, inflammatory bowel disease, functional bowel disorders, benign anorectal conditions, endoscopy, as well as general surgical conditions such as hernia including complex abdominal wall reconstruction and gallstone disease. Linus regularly attends conferences and workshops to update his knowledge and skills. He is involved in research and teaching of surgical trainees.
In his spare time, Linus enjoys spending time with family, and travelling. He enjoys sporting activities, although nowadays more as a spectator than a participant.
Linus is dedicated towards delivering the best care for his patients. He is friendly, conscientious, knowledgeable, and down to earth.
Linus is fluent in English and Mandarin.
Positions and Memberships:
– Fellow of Royal Australasian College of Surgeons
– Consultant General and Colorectal Surgeon, Waikato Hospital
– Deputy Clinical Director, Department of General Surgery, Waikato Hospital
– Supervisor of Surgical Training, Waikato Hospital
– Chair, General Surgery Morbidity and Mortality Meeting, Waikato Hospital
– Member, Section of Colon and Rectal Surgery, RACS
– Member, European Society of Coloproctology
– Instructor: Care of the Critically Ill Surgical Patients, RACS
For the very best diagnostics, treatment and care, our team is here for you.